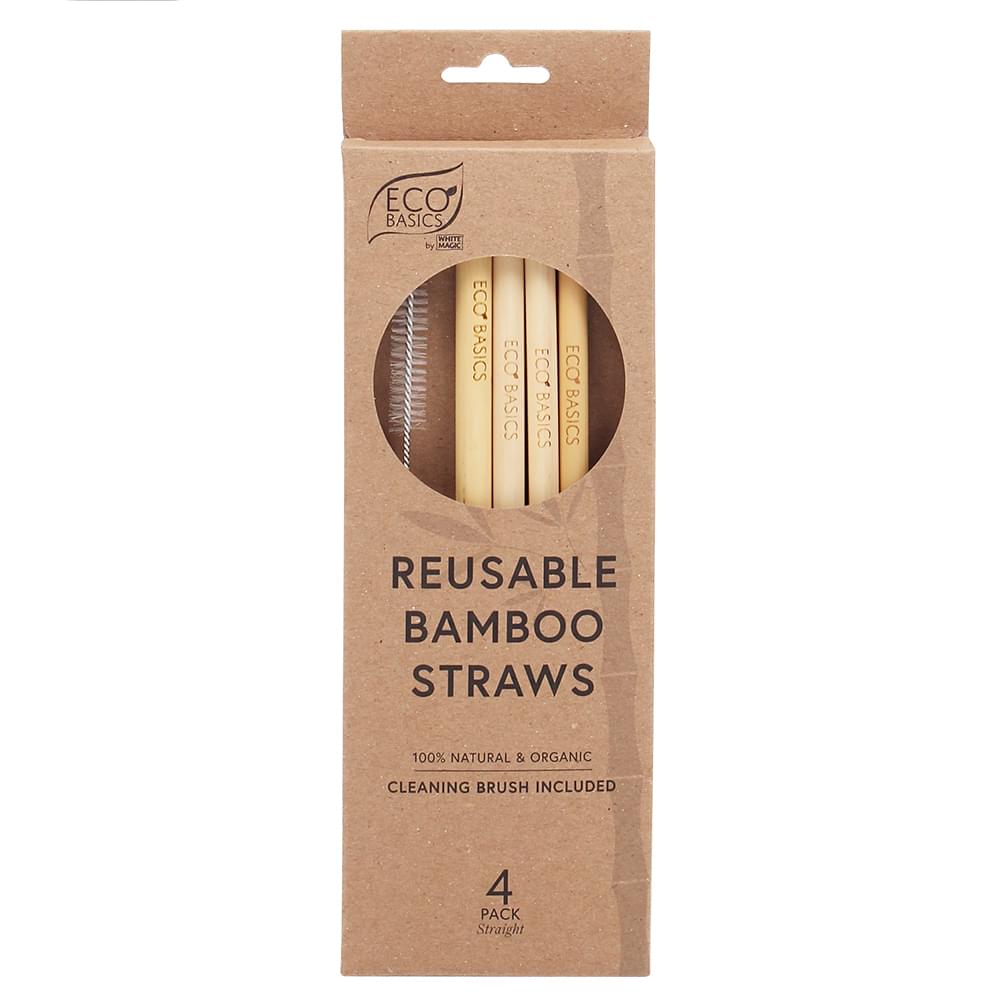 Reusable Bamboo Straws
WM-EB-RBS / 9333544004939
Plastic straws will no longer be sold in supermarkets and many cafes & restaurants will no longer be offering them with drinks. It is time for an Eco made and reusable solution. Introducing Eco Basics Reusable Bamboo Straws.
Made of high-quality, sustainable-sourced bamboo.
An environmentally-friendly, reusable option.
200mm Long
BPA Free
Phthalate Free
Made from 100% Natural Organic Bamboo
Package contents:

4 x Bamboo straw
1 x Cleaning brush
Washing Instructions:
Hand wash with cold or warm water with small amount of laundry detergent or liquid.
Do not wring.
Do not scrub.
Do not use fabric softener.
How to use:
Glasses, plates, cutlery, cookware