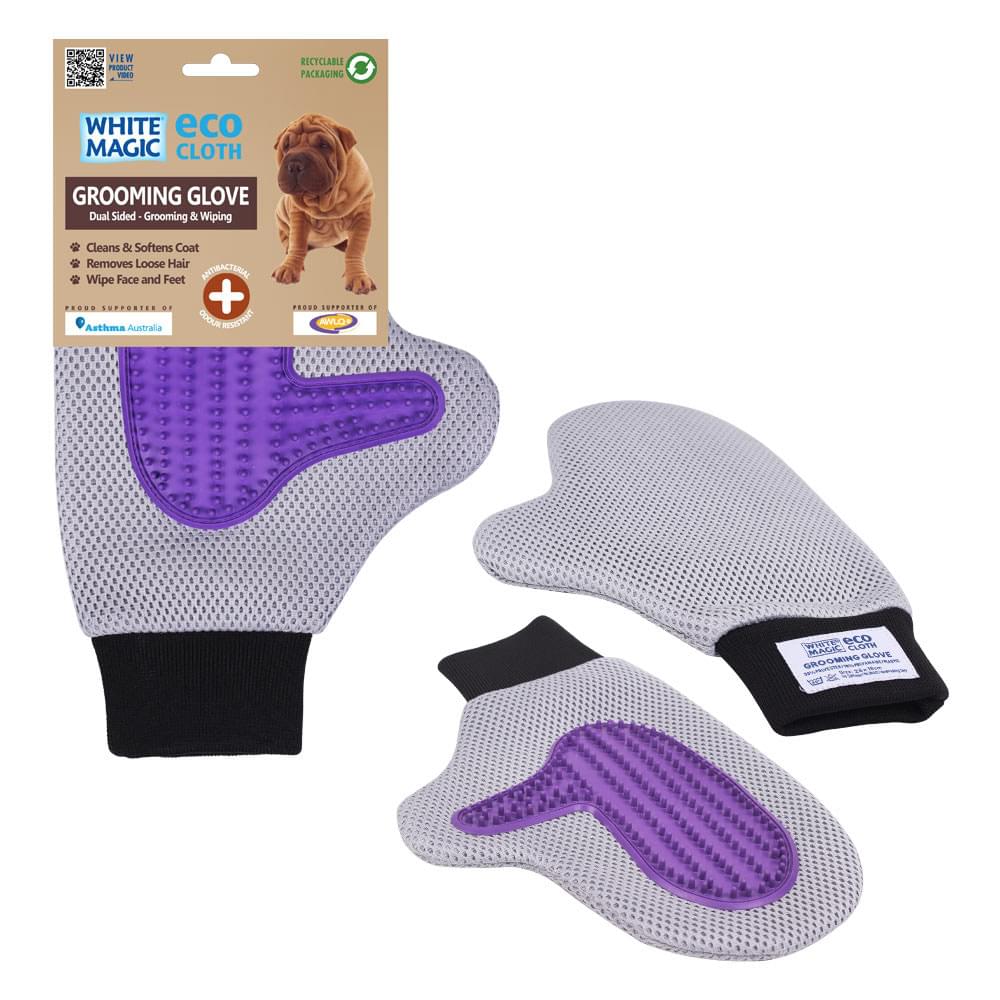 Grooming Glove
WM-GG / 9333544003215
The White Magic Grooming Glove is ideal for animal coats, removing dead and loose hairs whilst massaging and invigorating the skin. The soft, flexible pad follows the body contours to leave the coat clean and healthy. The flat side is soft and absorbent for wiping away fluids and dirt.
Cleans & softens coat
Dual sided for grooming and cleaning
Rubber bristles remove loose hair and massage the skin
Eco cloth wipes up mess around the feet and face
Machine Washable at least 100 times
50¢ from every unit sold goes to the Animal Welfare League of Queensland.

Size: 26 x 18cm
Material: 90% Polyester / 10% Polyamide + Thermo Plastic Rubber