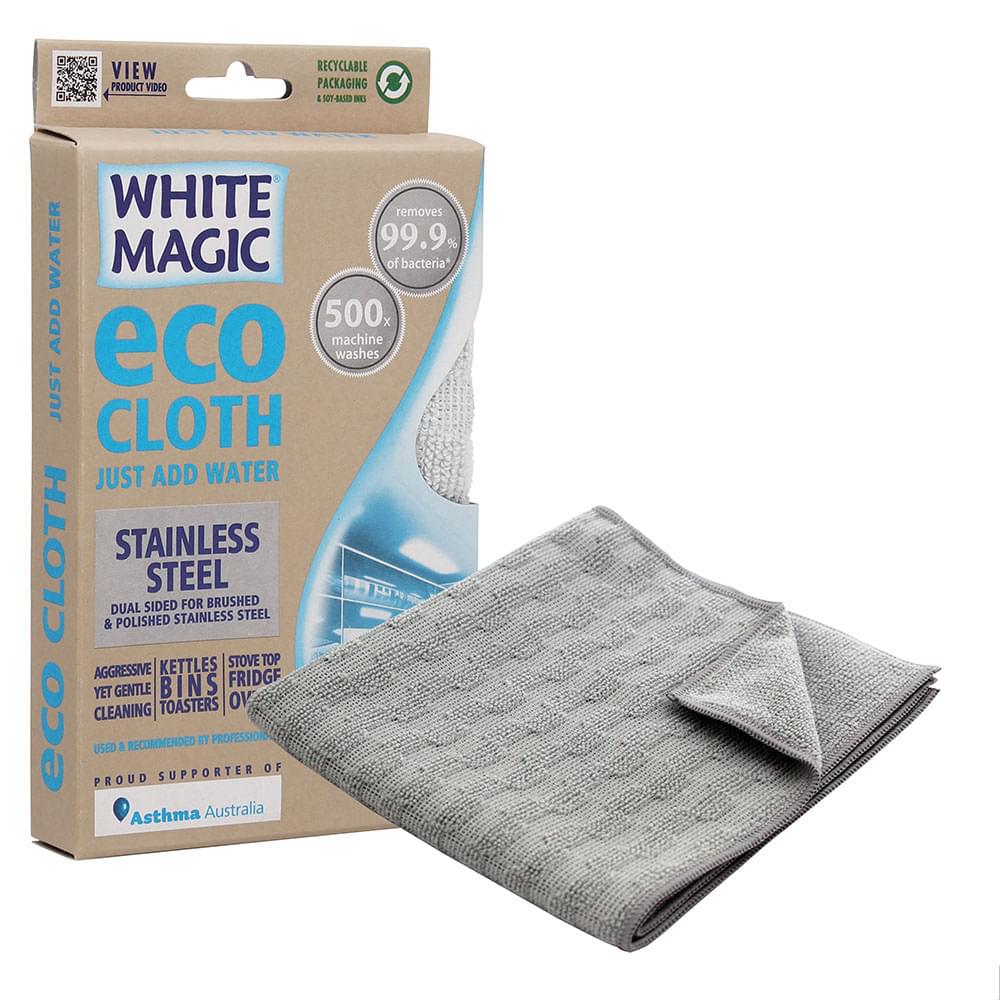 Eco Cloth Stainless Steel
WM-MFS / 9333544000597
The White Magic Stainless Steel Eco Cloth is Australia's No1 Stainless Steel Microfibre Cloth. It starts with the premium blend of Korean microfibre that is stronger, more absorbent and more aggressive for dirt pick up than cheaper Chinese microfibre. We then combine this with the aggressive yet gentle polyester scrubbers to clean both polished and brushed stainless steel without scratching. Perfect to cleaning Stainless Steel Appliances like Fridges, Microwaves, Kettles, Ovens and much more.
Cleans with just water.
No need for any harmful chemicals.
Cleans both brushed and polished stainless steel.
Machine washable up to 300 times.
Picks up 99.9% of Bacteria (Tested by Silliker Australia).
Faster and more efficient cleaning.
Dual sided for scrubbing and wiping.
How to use
Wet Cloth and wring out excess water
Fold into quarters
Use the smooth side on polished stainless steel
Use the scrubbing side on brushed stainless steel
For a STREAK FREE FINISH use the Window & Glass Cloth to dry the surface
Where to use
Bench Top, Kitchen Table, Cook Top,Sink

Size: 32 x 32cm
Material: 83% Polyester / 17% Polyamide
Made in Vietnam / Fabric Made in Korea