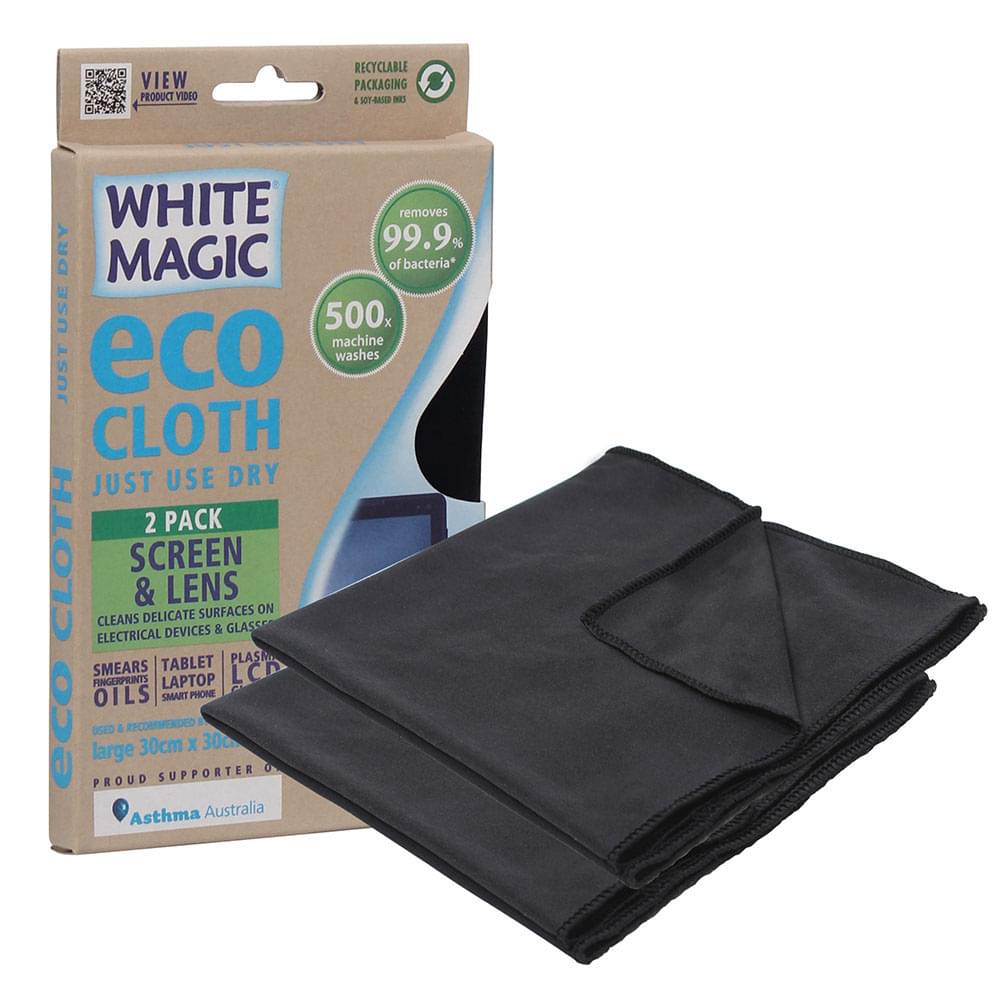 Eco Cloth Screen & Lens 2 Pack
WM-MFSL / 9333544000627
​
The White Magic Screen & Lens Eco Cloth is Australia's No.1 screen and lens microfibre cloth. This antistatic cloth removes greasy marks and dirt from delicate surface. Perfect for cleaning screen of any electrical devices and glass. 2 Pack of antistatic cloths that removes greasy marks on dirt from delicate surfaces. Perfect for cleaning screens of electrical devices and glasses.
No need for any harmful chemicals.
Machine washable up to 300 times.
Anti-static.
2 Cloth Pack.
Faster and more efficient cleaning.
How to use
Use cloth dry
For large surfaces wipe gently over marked areas
For smaller surfaces breathe onto the surface and wipe over with the cloth
For stubborn marks, dampen a small area of the cloth and finish with a dry section.
Where to use
Tablet, Laptop, Smart Phone, TV
Size: 30 x 30cm
Material: 78% Polyester / 22% Polyamide
Made in Vietnam/ Fabric Made in Korea