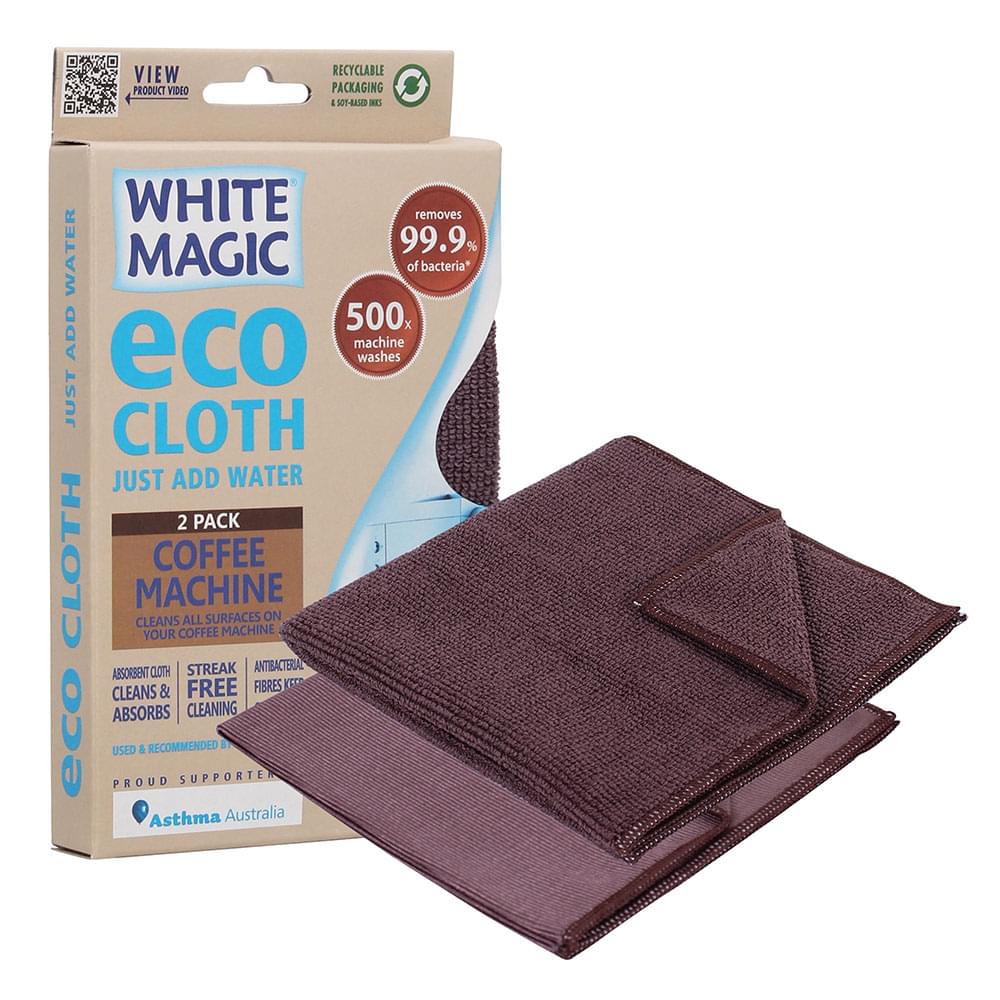 Eco Cloth Coffee Machine 2 Pack
WM-MFCM / 9333544001471
2 Pack of cloths for wiping and polishing all surfaces on a coffee machine. The Eco Cloth Coffee Machines is super absorbent for spills and is made with Nano-Silver that inhibits bacteria growth in the cloth. The polishing cloth dries and cleans shiny surfaces streak free. Perfect for any type of Coffee Machine: Espresso, POD, Filter and Stovetop.
How to use
Wet cloth and wring out excess water.
Wipe over spills and residue in a circular direction.
POLISHING ECO CLOTH
If surface is wet, use dry, if surface is dry wet cloth and wring out excess water.
Use rougher side first (side with tag on it) and finish with smoother side for a streak free finish.
Where to use
Espresso
Filter
POD
Stovetop

Size: 32 x 32cm x2
Coffee Cloth Material: 80% Polyester / 20% Polyamide
Polishing Cloth Material: 80% Polyester / 20% Polyamide
Made in Vietnam / Fabric Made in Korea