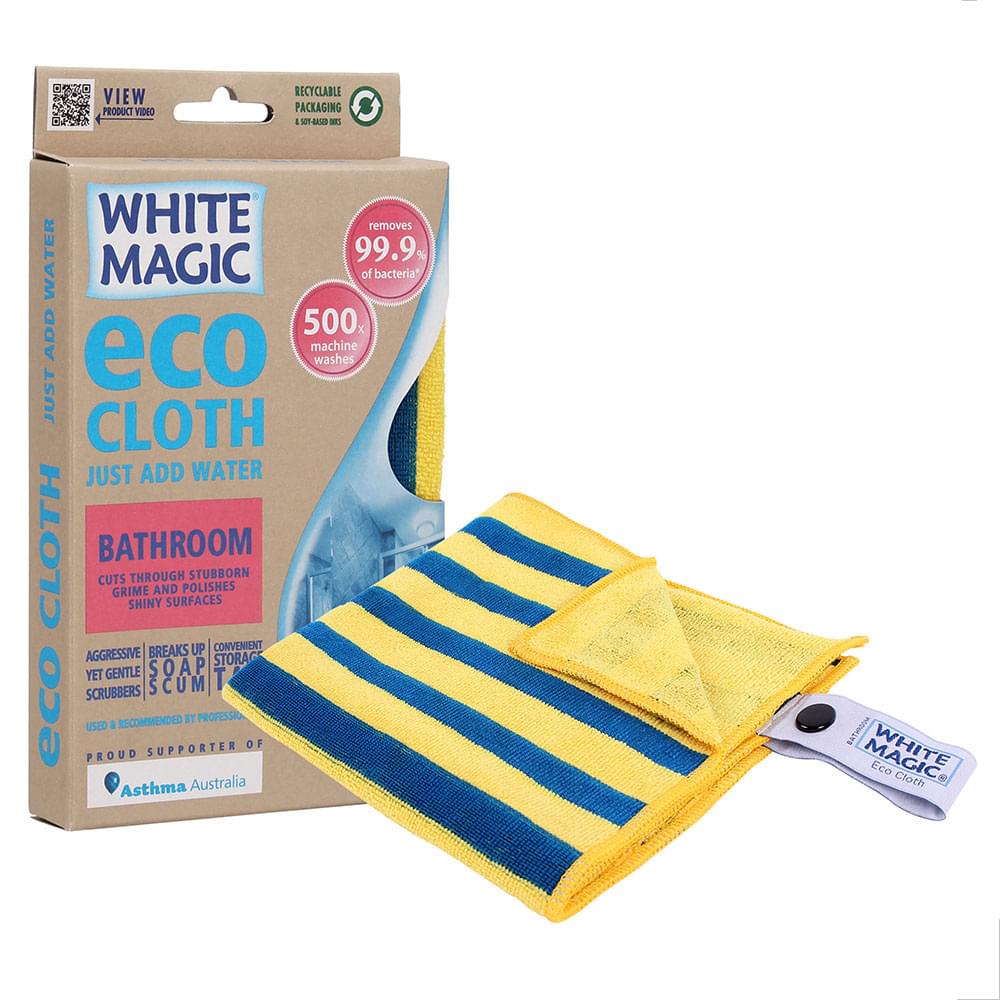 Eco Cloth Bathroom
WM-MFB / 9333544000641
​
The White Magic Bathroom Eco Cloth is Australia's No. 1 bathroom microfibre cloth. It starts with the premium blend of Korean microfibre that is stronger, more absorbent and more aggressive for dirt pick up than cheaper Chinese microfibre.
Chemical free cleaning solution – Just use wet.
Premium eco cloth fibres.
Leaves a streak free finish on all glass, mirrors, stainless steel etc…
The super tight fibres leave no lint and will not scratch delicate tinting or other glass finishes.
Can be machine washed up to 300 times.
How to use
Wet cloth
Wring out excess water
Use scrubbing side to clean stubborn marks
Use smooth side for wiping and polishing
For a STREAK FREE FINISH use the Window & Glass Cloth to dry the surface.
Store in bathroom using Storage Tag
Where to use
Shower, Bath, Vanity, Taps & Fixtures
Size: 32 x 32cm
Material: 46 Polyester / 42 % Polypropylene & 12% Polyamide
Made in Vietnam/ Fabric Made in Korea