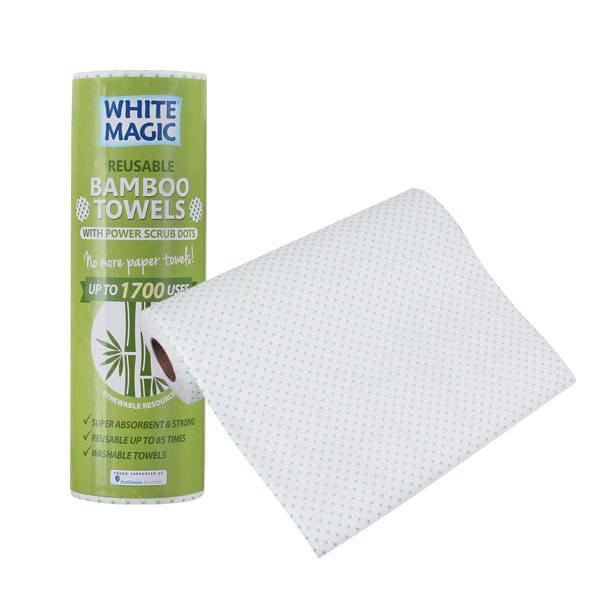 Bamboo Towel With Power Dot
WM-BTPD / 9333544003154
​
Perfect for cleaning up spills and messes all over the house
Each towel is reusable 85 times – 20 Sheets included
Natural and sustainable material
Versatile Cleaning Power
Dry for dusting and Wet for wiping
4 Times more absorbent than paper towel
Clean all over the house – Kitchen, Bathroom, Car etc
Power Scrub Dots
Extra scrubbing surface is perfect for tackling the tough jobs such as ovens, cooktops, barbecues.
Strong
Each sheet is nearly impossible to rip and can hold a 10kg weight.
Reusable + Value for Money
Each Sheet can be laundered 85 times, so with 20 sheets per roll that is at least 1700 uses.
Sustainable
Organically Grown Bamboo
Bamboo is a sustainable resource as it grows at 1 foot a month.

Size: 30 x 28cm
Material: 100% Bamboo Fibres / Plastic
Made in China