Description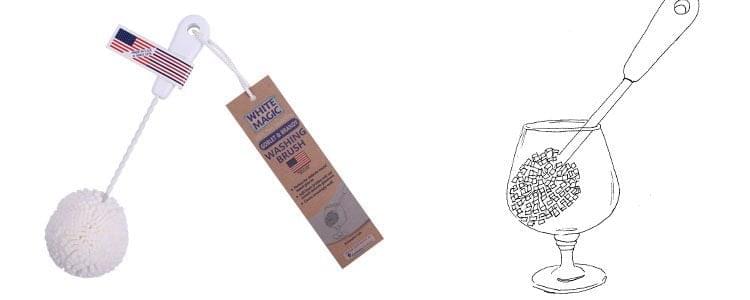 This Goblet & Brandy Brush is is made from a special hydrophobic foam that does not absorb water so will not become limp or soggy. The brush will not scratch, chip or mar valuable goblet & brandy glasses, nor will harbour bacteria.
Size : 22cm
How to use
Wash in a sink of warm water with a little detergent
Insert the brush into the cup & rotate the brush pressing against the side & base
Rinse well with clean water to remove any detergent residue
When the brush gets dirty, rinse in warm water, or place in a dishwasher
TIP. When washing, never hold a Goblet or Brandy glass by the base, as the stem may snap.